eMatrix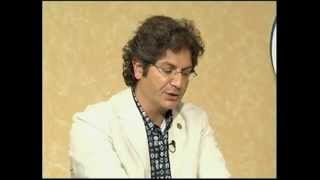 The eMatrix™ system with Syneron's unique Sublative Rejuvenation™ treatment goes beyond fractional methods for skin resurfacing. Sublative Rejuvenation is a non-laser and non-light−based treatment that utilizes RF sublation—fractionated bipolar radio frequency technology—to place the heat energy effectively into the dermis where it can produce significant dermal impact with minimal epidermal disruption.
What is eMatrix®?
The eMatrix system's ergonomic applicator delivers bipolar radio frequency energy via a matrix of 64 electrodes in the disposable applicator tip. The RF energy generates fractional deep dermal heating in the region of the electrode matrix to induce skin injury, thus eliciting a wound healing response. Less affected tissue surrounding the matrix points may be stimulated by heat which helps accelerate the healing process, leading to tighter, rejuvenated appearance of the skin.
After treatment with the eMatrix system for Sublative Rejuvenation, most patients showed improvement in facial parameters such as skin brightness (83%) and skin smoothness/wrinkle reduction (90%).
eMatrix is used in these indications:
Wrinkles
Skin laxity
Scars
Acne scars
Textural irregularities
Tone
Superficial skin lesions
Why Choosing ematrix®?
eMatrix presents multiple features that make it a remarkable device:
Ergonomic applicator is easy to maneuver
Quick treatments: typically 10 to 20 minutes depending on area treated
Minimal downtime so patients can quickly resume their normal activities
Short treatment protocol: 3 treatments, 4-6 weeks apart
Safe for all skin types
The SelectPulse feature includes three Sublative Rejuvenation programs, allowing treatment
to be customized for individual patients by adjusting the depth and intensity of dermal
heating.
How is eMatrix presented?
eMatrix has three programs:
Program A—Shallow Impact: Mild ablation, dermal heating and skin resurfacing—for improvements in overall skin tone and texture.
Program B—Mid-Level Impact: Moderate ablation, dermal heating and skin resurfacing—for color and textural irregularity correction.
Program C—Deepest Impact: Intense ablation and skin resurfacing.
eMatrix Videos